Barnhill Alumni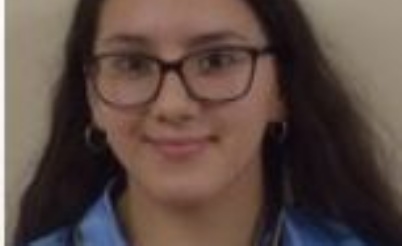 Barnhill's former Head Girl heading for new heights
Barnhill is proud to announce its first successful Medicine applicant to Cambridge University, former Head Girl Alesha Adimi (who left in the summer of 2022).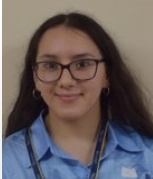 Alesha is currently on a gap year and reapplied to university for Medicine through Barnhill's Sixth Form on the completion of her A-levels last summer (A*A* A* A). She will start at Queens' College, Cambridge University this autumn.
Alesha was one of our finest students and was selected for an interview last academic year at 4 prestigious Medical Schools, including Oxford University, but she was not awarded a place. Undeterred, Alesha worked hard and re-prepared over the summer of 2022, she re-sat her entrance exams following her successful A-level grade haul; she was re-selected for interviews again at all her 2023 choices. Cambridge University was the first to offer her a place in January 2023, but she has also had further offers from Russell Group Universities: King's College, London and Queen Mary, University of London, with more to come.
Alesha returned to Barnhill in March to speak to the Sixth Form's Medical Society about not giving up on her dream and the importance of tenacity when applying for Medicine. 'Her advice and can-do attitude was an inspiration to the society; we are ever-hopeful that Alesha will continue to visit us throughout her medical training to help inspire the next generation of Barnhill's Sixth Formers,' said Claire Fitzgerald – Sixth Form Manager. 'Alesha is an inspiration to all those who have a long-held dream; the journey wasn't always smooth sailing for her, but her determination has now made it a reality. Barnhill is incredibly proud of her.'
Our current Year 13 students are starting to receive their own university offers for Medicine, Dentistry and the prestigious PricewaterhouseCoopers PwC Flying Start Programme. More details will be released on this as the year moves on. We wish both Alesha and all our current Year 13s the best of luck with their future endeavours and are hopeful that they will return to Barnhill to give advice to the next generation.