Prowess at the Panathlon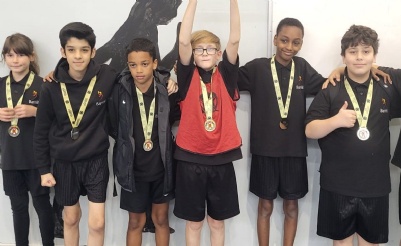 Year 7 students went to Ruislip High on Thursday 5th October with the burden of expectation upon them - Barnhill are current reigning Champions at the SEND Panathlon Xtend Sports Day. Could we bring the trophy home for a second time in a row?
In a word, Yes! Leading from the very start, students competed together, working as a team to dominate every event. They returned victorious and we added another trophy to the collection.
Well done to all involved. You did us proud. Thanks also to Mr Gardener and Mrs Hughes who, like Gareth Southgate and Serena Weigman, coached the team to develop a positive mindset sense of community and a respect for others. And win!!!!