Sixth Form Enrollment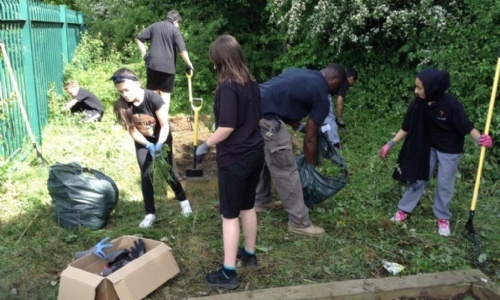 The Year 9 Prince's Trust group and students working with Creative Solutions have been cultivating the garden area in the back playground and will be planting tomatoes, lettuces, herbs and flowers next week. They will be selling them during the last weeks of this term.

As well as other activities, the group has been working along with the Princes Trust on a gardening project behind the pond area. In the space of three weeks this group has managed to clear and restore the area which was completely overgrown and the flower beds were not even visible. We are now ready to start planting!
I am very proud of the progress, confidence and teamwork that these children have displayed. A very big well done!