World Book Day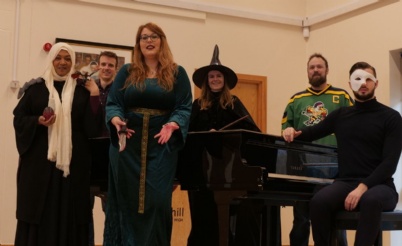 Barnhill Staff celebrated WBD 2022 on Thursday 3rd of March with a range of activities for our pupils such as the masked reader in which students had to guess which teacher reads the text, creative design of bookmarks to promote the value of reading.
Staff's literary character dressing up which aimed to enrich students' cultural capital/appreciation for reading and department book recommendation posters designed by Mr Dixon. Well done to the English Department won the best dressed department prize!
Special thanks to Ms Winter, Ms Farooq, Ms Petsopoulou, Mr Devereaux-Ward and Mr Dixon for organising activities across the school. See you all next year with even more creative and literary ideas to mark this significant day for reading and Literature.