'Water' great experience! ​​​​​​​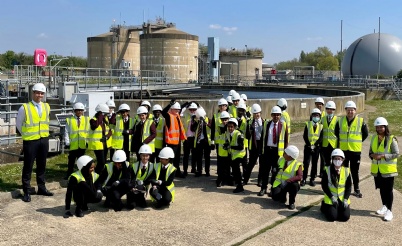 Science & Engineering in action
Thirty KS3 and KS4 students with high aspirations for a career in Science attended the educational visit at Slough Thames Water Education Centre on Thursday the 21st April.
Students had the opportunity to work collaboratively in small teams to construct a model of the Thames water network. They magnificently displayed the fundamental 21st-century skills with great resilience and grit whilst executing the project.
Students experienced a deeper understanding and appreciation of our most precious resource. The teaching and learning curriculum cover the fundamental principles of water treatment. Students learn the topic 'separation techniques – filtering and decantation' at KS3 level, and the topic 'waste management' is later taught at KS4 level.
Our students are aware that rapid growth in the human population and an increase in the standard of living mean that increasingly more resources are used and more waste is produced. Unless waste and chemical materials are properly handled, more pollution will be caused. The visit has allowed them to see fundamental processes in action by addressing the main key question 'How is sewage water treated in the UK'. The visit has further inspired and rekindled the interests of our young aspiring students in becoming future engineers.