Black British History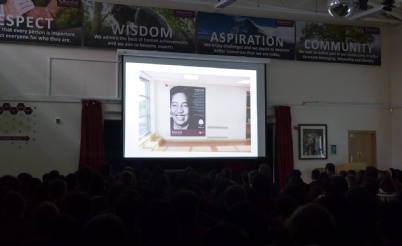 Each October brings Black History Month.
This year at Barnhill, our theme is Black British History. Although Black History is rightly well known, there is much less awareness of prominent Black British figures. Throughout this month, students across the school have taken part in several different activities to learn more. Years 7-11 had an assembly in which students learnt about the Bristol Bus Boycott and Roy Hackett who passed away earlier this year. Inspired by the Montgomery Bus Boycott in 1955, the boycott aimed to end the Bristol Omnibus Company's colour bar, preventing Asian and Black people the access to jobs.
Around the school, other notable Black British history is being celebrated. During form time, the lives of 31 Black British figures from history, one for each day of the month, are being explored. The Music department have sent songs by Black British artists and musicians in form time. Social Sciences have studied the legacy of Stephen Lawrence and black activism in modern Britain. For Enrichment, Sixth Form students watched a lecture on Black British History by the famous historian David Olusoga, authors of 'Black and British: An essential shorty story'. The Creative Design team are running a Black History Month Art and Photography competition. Some of the entries are already fantastic and we will look forward to showcasing them around the school.
A great many thanks to all staff for their efforts to promote Black British History and to all students who have shown great interest and enthusiasm in this topic.