Clubbing together to help each other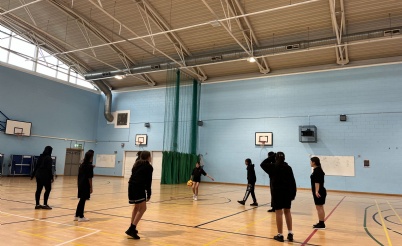 Year 12 student Hannan decided to help the P.E. department by taking over a club.
Hannan used her initiative and love of football to be able to make the club fun and enjoyable for the day she took over.
With her great leadership and enthusiasm, Hannan encouraged and motivated the younger students to participate in a variety of games in which they had to use their communication and listening skills.
A great work out for everyone and an impressive performance from Hannan who will no doubt be called upon again.