Women in STEM trip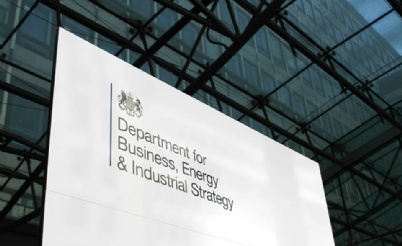 Mr Potts organised a trip to the Department for Business, Energy & Industrial Strategy for girls to experience careers in STEM. Please see some reports below from students who attended.
Please see the comments below for some feedback from the Department for Education:
"I just wanted to get in touch to say thank you very much for attending the Grow from your STEM event last week. It was a pleasure to meet your students, who were all incredibly engaged and asked really insightful questions, not just on STEM careers but also on topics like wellbeing, confidence, and dealing with life's obstacles. One of our speakers got in touch afterwards to say that she herself had felt inspired by the conversations being had and this is down to how open the students were!"
Siobhan Sherry
Head of Biomass Electricity
Department for Business, Energy & Industrial Strategy
The Stem Enrichment event was a great experience. When we arrived we were welcomed with open arms and we received name tags. Then we were told that there were five workshops and from these five we were able to choose two to go to. The five options were UN Climate Negotiations, Biodiversity, Chemistry- The Elements That Make Us, Economics Pro and Chemicals: Good, Bad and Jury! I choose UN Climate Negotiations for Workshop 1 and Economics Pro for Workshop 2 but before we went to these workshops we were given an introduction on the day. There was an Expert Panel Q&A, which was filled with many amazing women in science, and I'm sure every female student who was there learnt a lot and had a great time. We then had lunch and during that hour there was also the opportunity to do a quiz on Women In Science, which I enjoyed very much and found very educational. Afterwards, we had Workshop 1 and I found UN Climate Negotiations very fun and I learnt many facts on the topic Climate Change. I did hear from other people that Economics Pro was very enjoyable as well. I had a great time and I hope everyone else did as well!
Celine
On Thursday the 21st of November, me and 24 other girls went on the stem trip in Westminister. The stem trip was designed to show what opportunities we could have in a science technology engineering and mathematic carer. We were introduced to many professional stem female leaders who gave us inspirational advice and support to anyone looking or interested in a stem carer. The trip consisted of: one on one talks, assembles, program and task we as individuals and groups could do. The stem program was a very professional yet entertaining and an information filled environment. We started by getting name tags to make sure the staff knew we were there. Then they fully explained to us what we would be doing in the day making us feel relaxed and welcomed as we got escorted to the main assembly hall where we got seated and introduced to all the different stem leaders. We had a delightful assembly by one of the leaders where she talked about all plans of the day whilst explaining what a stem program exactly is. Overall the stem trip was a very informative and creative trip that got girl interacting with the science technology engineering and mathematics program presented to us.
Saaruja