Academic Support
We use a wide range of interventions and strategies to ensure that our students make the best possible progress from the start and consistently throughout their Sixth Form years.
The Sixth Form Centre
Students benefit from a dedicated Sixth Form Centre, with three study rooms equipped with ultra-modern IT facilities to encourage collaboration and further study. Our Academic Mentor is a non-teaching member of staff who is always nearby to offer additional support.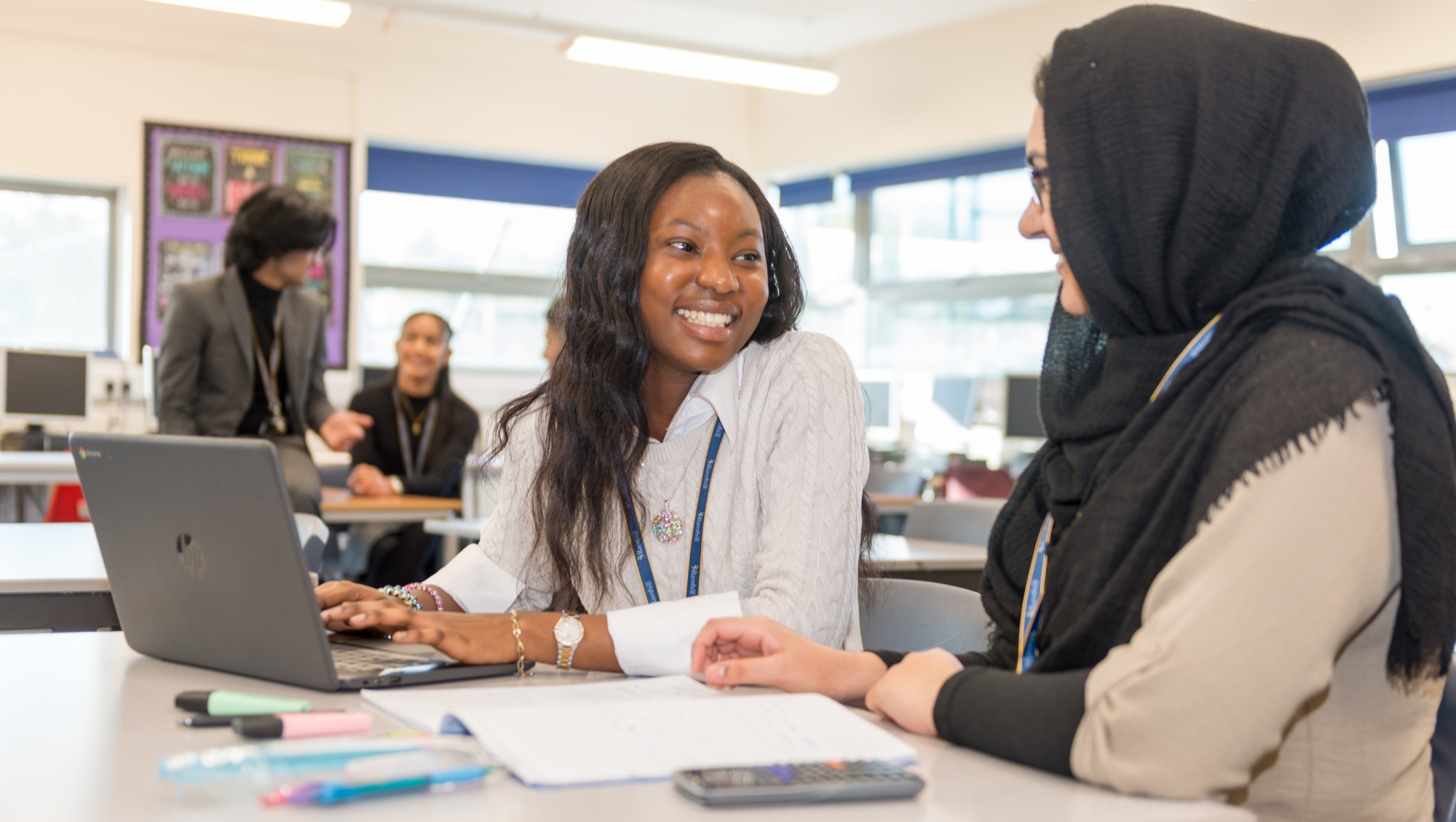 Students receive a free Microsoft Office 365 account allowing access to school email and other applications including Microsoft Teams which is used to set rigorous and challenging home learning. Students also make use of 1GB of free online storage for all of their work and files via Microsoft OneDrive.
The Academic Team
Head of Year 12
Mr Shepherd is Head of Year – KS5 and also one of our Sports teachers

My name is Mr Shepherd and I am the Head of Year 12. My role is to support Year 12 students on their journey through their first year of level 3 courses. As part of my role, I monitor a variety of things such as attendance, attitude to learning, attainment and progress. I am always eager to see students fulfil their potential and fully believe that this can always be achieved with the right support.

Head of Year 13
Miss Taylor Deputy Head of Year – KS5

My role in Year 13 is to ensure students leave us with the skills and mind-set to succeed in life. To do this, our goal is to give students confidence both academically and beyond the classroom, which is achieved through a wide range of extra-curricular activities in form time and enrichment, as well as consistent pastoral and well-being support. To gain academic acumen at our Sixth Form, we believe firstly in excellent attendance and punctuality to ensure our students are being consistently challenged by our subject experts. During the autumn term, our work in Year 13 predominately focuses on the UCAS process where we aim to give each student 1-1 support to help them make a successful application - our students go on to study highly competitive courses, including those at Oxbridge, Medicine and Dentistry.

Raising Standards Leader for Key Stage 5
Miss Thomas - Raising Standards Leader dedicated to Key Stage 5

The intent of the Sixth form is to build character by inspiring excellence. This is achieved through a broad, balanced Curriculum that develops students into future resourceful citizens. The strength of the Sixth form lies in enabling our students to learn. Our success is engrained on the principle that "we teach, you learn, the community benefits." Students are encouraged to take ownership of their learning through impactful strategies such as mentoring, critical thinking, 'think hard' and revision sessions. We use a robust and rigorous tracking system to monitor students' progress at every stage throughout the year, making sure that every child is on track for success.

At Barnhill, every student matters. Every moment counts. Underachieving students receive bespoke personalised tuition during lessons. Our quality of education provisions brings out the best in each and every one of our students. The school's academic success is given meaning by the overwhelming numbers of students who get places at Russell group Universities year after year. Students have benefited from an ongoing guidance and one-to-one support for the UCAS application process, which has helped students to secure places at Oxford and Cambridge Universities.